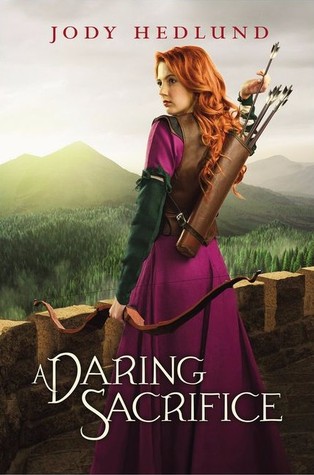 Reasons I quit this book:
1) First person narrator refers to her horse as her "steed" and her "mount" – in the same sentence. And giving it full rein means letting it "plod at a leisurely pace".
2) First person narrator doesn't let a medieval setting stop her from using modern terms like "ultra-soft" and "lifestyle". As long as she throws in the occasional archaic contraction – 'twas, 'twould, that sort of t'ing – it's all good, right?
3) First person narrator is adept at disguising herself not only as a man, but also as a wealthy young traveler, apparently completely accepted despite having no escort, no horses, no baggage, and no warning for her purported host. In medieval England. The ingrained dirt from having lived in the forest for literally years fortunately washes right off. I'm not sure if the lady she's pretending to be would actually traipse through kitchen, where "The blood from the butchering slickened the floor, along with feathers, and entrails the dogs hadn't yet cleaned up"; that can't be good for the silk train she's dragging along behind her. But then I suppose that's what servants are for.
4) The spectacularly handsome hero is even richer than he is good-looking, and apparently read L.M. Montgomery when he was small – although he chooses to reference strawberries rather than carrots when teasing the red-headed (spectacularly pretty) heroine. (This being a medieval setting, she did not have a slate to crack over his head, so she kicked him.) Oh, and the touch of his fingers is "as soft as the feathers of a baby bird".
I just couldn't do it.
The usual disclaimer: I received this book via Netgalley for review.