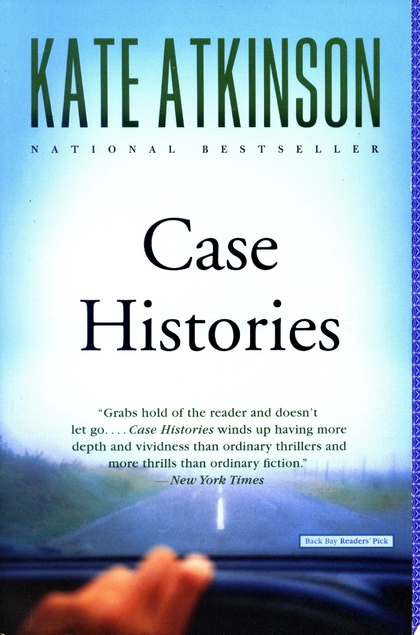 It's a little startling to see (hear, since it's an audio book) bits of myself popping up all over this book. I bear a strong resemblance in a lot of ways to one character; another has a lot in common with me as well, though not in quite as "this is ridiculous" a way. I found myself finishing sentences in unison with the narrator – not because the writing was predictable, but because it was the way I would have written it. There's even a character whose husband gives her the nickname Caro, which is a name I use in one of my seedling novels. And more. The coincidences seemed to pile up.
I've loved the Case Histories tv series since the first time I came across them. I really, really love Jason Isaacs (and really, really wanted him to play Black Jack Randall, because he would have been magnificent). So I was both looking forward to this … and a little afraid of it, because you know a good tv series doesn't necessarily mean a good book, and vice versa. So I was very happy when the from the first disc this book engaged me, made me laugh, made me feel sympathy for the characters – and made me really, really love (or at least root for) Jackson Brodie.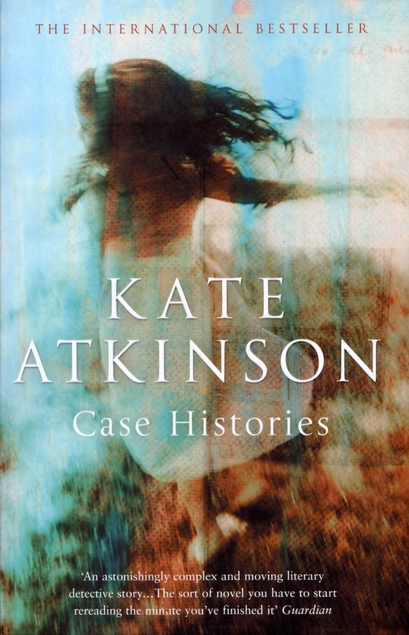 The author is skilled at keeping her cards close to her chest. Near the end of one disc, while driving his daughter Marley home, Jackson gets a frantic call from one of his clients. The next scene sees him arriving at his ex-wife's fiance's house, and Marley mentions something that happened in a chapter just described, and then drops a reference to something not described, but the scene rushes on leaving just a smoky question mark in the air about that odd remark. But then comes a scene with the person who made the hysterical call, and … what happened? No way to know. It takes a little while before the scene which made me say "Ohhhhhhh…" – and while this might drive me up a wall with some books, I have to admire Kate Atkinson's skills.
I love that the book is about the fantasies all of us build in our minds about everyone in our lives, be it the thin homeless girl on the street corner that we see every now and then, or co-workers, or parents, or spouses. No one can know even a fraction of what's really going on in anyone else's head at any given time, not for sure and certain. It's kind of a wonder that we're able to communicate at all… A kind of a throwaway line that struck me was, about people seen on a riverbank by someone in a boat, "And then they were gone, beyond a bend in the river, vanishing like a dream." And that's how so many people are to one another in this book. The women who hire Jackson to look for the little sister who disappeared over thirty years ago – will they continue to feature in his life once the mystery is solved and the book ends? Who knows? Will Jackson's daughter Marley become one of the figures who disappears beyond a riverbend? Well, that one I do know the answer to, having seen several of the films, but at this point anything could happen.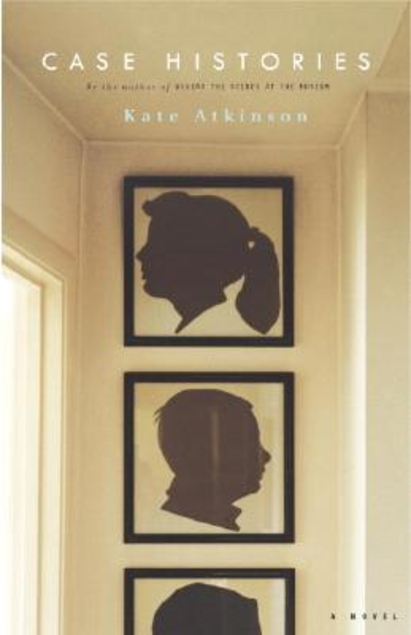 The weaving together of the "case histories" of the title, the cases on which Jackson is engaged and the account of his own story past and present, is intricate and beautiful. Atkinson is a storyteller who requires patience from the reader. As mentioned before, there is no instant gratification to be found here – but the gratification, the satisfaction of the story well-told is deep.
I also loved the narrator, Susan Jameson; within the space of one commute she became a follow-anywhere voice. There were choices made throughout that took the book from a good read (listen) to an immersive, utterly believable experience. I loved this book.