And suddenly the first month of 2017 is half over, and I never did this. So here we go.
In 2016, I had a goal on Goodreads of reading 160 books; I hit 159.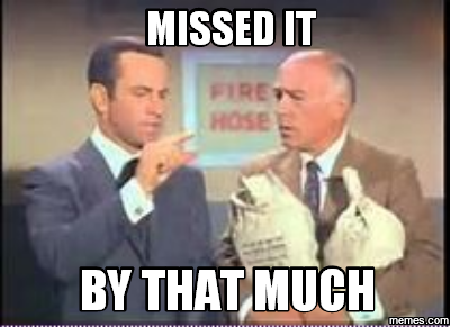 According to my estimates (which all depend on which edition you take as reference for Kindle or audio versions), I read 51,049 pages (or the equivalent). The shortest book was an audiobook I received from the author: Dee, a City Sidhe Story, written and read by Gwendolyn Druyor, which was 34 pages (yes, I counted it); the longest was Les Mis, also audio, clocking in at 1,463 pages (which was why I felt ok counting Dee). Even with a few shorties in there, my average page count was 321.
Of the 159, a whopping 79 were audiobooks of one sort of another. Wow. That's kind of amazing; as long as Goodreads has had the challenge I've set my goals at about 150-175, and it's only in the past couple-three years I've segued over to listening as much as, you know, reading. It's nice to be able to mess about on the computer and listen – multi-tasking ftw. I've been listening to books on CD in my car; at about an hour a day round trip since the office moved in April, and sometimes bringing one indoors when I can't wait to hear more, I can get through a book in a couple of weeks, usually: it looks like only ten books. I've been complaining for a long time about the noise level at work – people just can't shut up, and one insists on not only having the radio in the middle of the office blaring but also listening to the radio on her computer (a different station) (she occasionally sings along), and the only solution I was ever given was to wear earphones. I was supposed to be provided with noise-canceling headphones, but that never quite happened, so I stick my earbuds in and alternate between podcasts and books from my Audible library and other neat things: that's 45 books which were, on the whole, listened to at work. I really shouldn't complain about my job, I guess… I've never been able to "read" at work before. Let's see, what else: six were Librivox books – oh, and I discovered a new amazing narrator in Helen Taylor. One book was a six-hour adaptation of The Nine Tailors on the BBC Radio website. Four of the digital listens and three of the above-counted CD's were provided by the publishers, authors, or narrators through LibraryThing, Audiobookboom, or directly.
(The remaining audiobooks were, shall we say, obtained in a way frowned upon by the publishers. Of which I will say no more.)
The audiobooks ranged from about an hour and a half for a Jodi Taylor short story and Dee (see above, re: counting them) to over sixty hours for Les Miserables. They ranged from amazing non-fiction – Destiny of the Republic, Alexander Hamilton – to old friends – Tolkien and Dorothy L. Sayers and E. Nesbit and Christopher Morley and L.M. Montgomery – to more wonderful adventures with the team from St. Mary's; I've never technically read a book by Jodi Taylor (though that's about to change), because I refuse to miss out on Zara Ramm's narration.
Weirdly, I read fewer than a dozen books off my own bat, so to speak – books I just wanted to read, just because. One was the book that came before a Netgalley book – Stag Lord, which came before Unholy Blue. So good.
Nine books were either received directly from the publisher (other than from Netgalley) or won from LibraryThing giveaways, and of those were the only two actual dead tree books I read all year – how bizarre is that? It's just so much easier to use the Kindle. For one thing, I don't have an overhead light in my bedroom, but since I have the backlit Kindle I don't need it. (Two years after moving into my apartment, most of my books are still in a storage unit. I never would have believed it.)
I thought the string of Netgalley books would be as long as my list of audiobooks, but there were 65. Some were good; some were meh; some were awful; some were spectacular – like The Sand Prince by Kim Alexander.
Of my 159, I read (for which read "or listened to") 28 books I class as straight (vanilla) fiction; 39 mysteries; 26 non-fiction; and 66 f&sf books. 23 were rereads, which … actually, I thought that would be lower. I used to reread all the time, and this year mostly went for good old friends in audio format. In a way, they were mostly new reads, because except for I think three I'd never listened to audiobook versions before. For fun, I tried to read the alphabet, at least one book starting with each letter; I think I only missed "X".
I like that Goodreads tells me my "most" and "least popular" books of 2016 – To Kill a Mockingbird was the most popular, with almost three and a half million other people listing it as read, and least popular was A Death at the University, which deserves to be.
I rated 4 books at one star; 18 got two; 27 got three; 57 got four; and 53 got the very happy five – my average rating was 3.9. Not bad. The year as a whole was truly terrible – but the year in books was not half bad. Here's to a better 2017 in every way.